Welcome to Ely Gift Hampers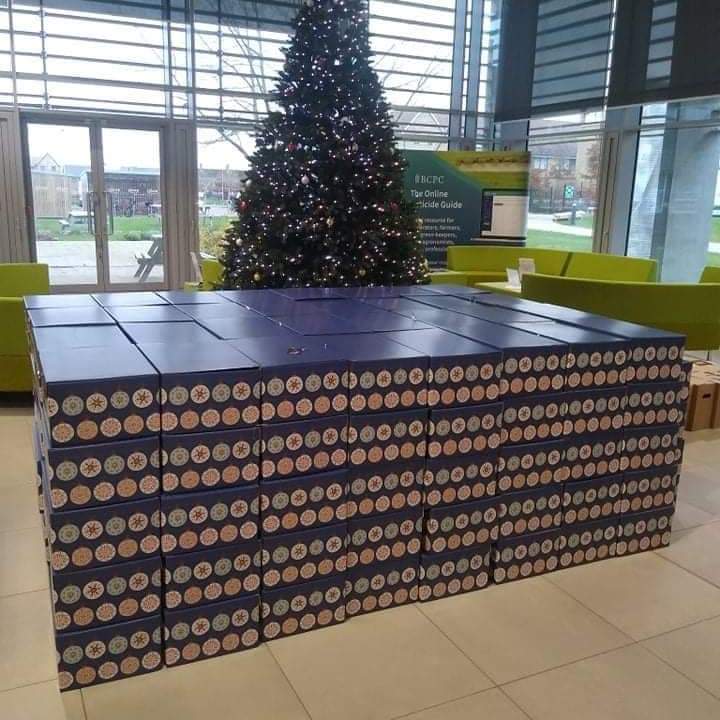 Gorgeous Hampers Crammed Full of Delicious Local and Artisan Food and Drink
Call Us on 01353 664052
Our Best Selling Hampers
Winter Warmer Hamper £50
This basket will be shrink wrapped and include a bow and gift card. A wonderful hamper which everyone can enjoy as it's dairy, gluten and nut free
Basket filled with
Chilli Freaks Chilli Jelly
Silver Oak Coffee
Harth Winter Solstice Hot Chocolate
Balsamic Pickled Onions
Lizzie Walker Salad Dressing
Harry Specters Dark Chocolate Bar
Cambridge Orange Juice
Olives
Mini Pop Popcorn
Large Sharing Bag Crisps
Just T Baby it's Cold Outside
Cambridge Orange and Clementine Juice 750ml
Perfect Gift of local and Artisan Food and Drink
Happy Birthday Treat Basket £26.95
A Basket of Treats especially for a Birthday, shrink wrapped with a bow and a gift card
Cambridge Orange and Clementine Juice 330ml
Shortbread Treat Biscuits x 2
Cambridge Award Winning Fudge
Norfolk Jar Sweets
Lilly O Brien's Chocolate Pouch
Slate Keepsake Happy Birthday Tag
Wine, Cheese and English Chocolate Basket £49.95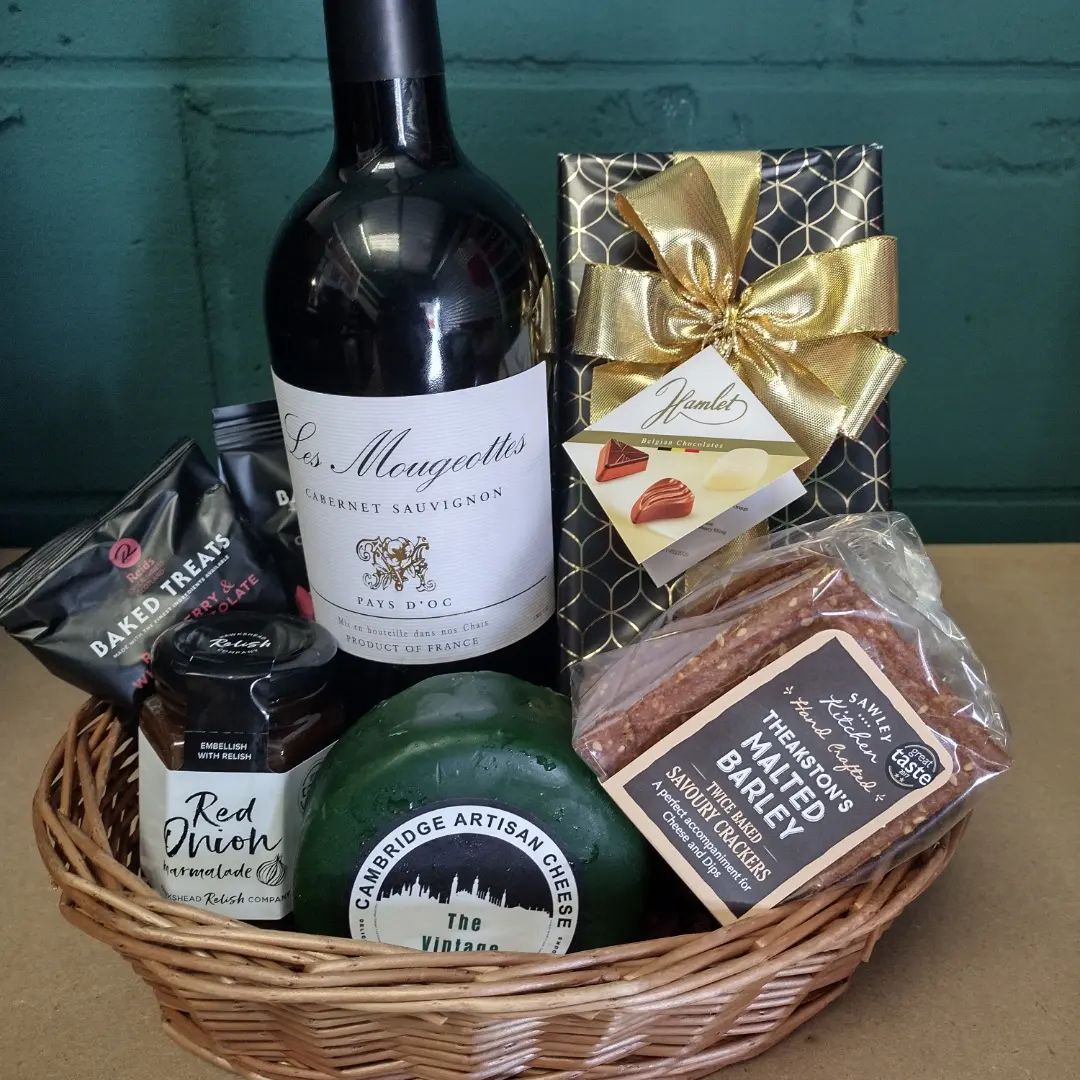 A Gift Basket for a Wine lover that includes Artisan Cheese and English Chocolates, cello wrapped with a bow and gift card,
750ml Red Wine
2 x Shortbread Treat Biscuits
Artisan Chutney for Cheese
Artisan Cheddar Truckle
Artisan Handcooked Crackers
English Chocolate Box
Why Choose Us?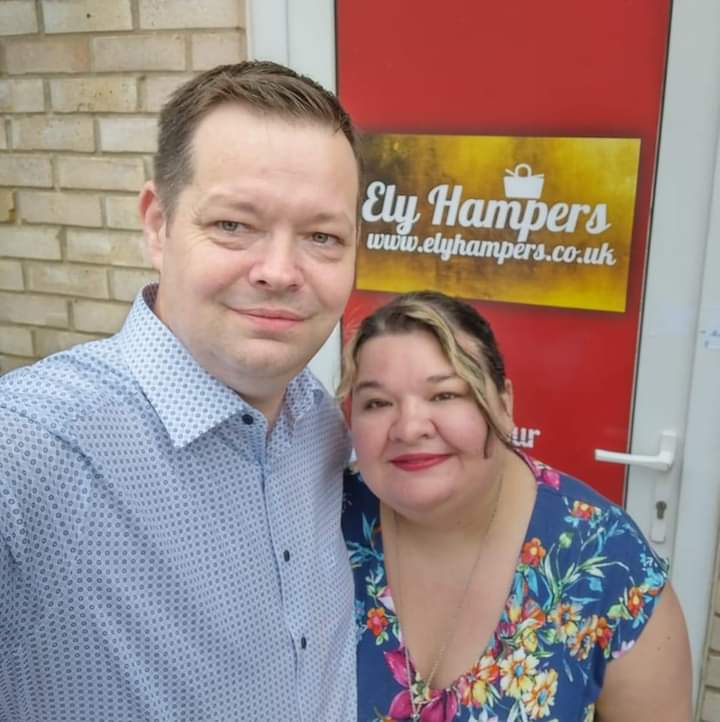 Ely Hampers is Not another generic hamper company, putting miniature things in hampers...
Our hampers are crammed full of local, artisan and independent food and drink..made in real sizes by people who love what they do. We know all our suppliers, and we know the passion and love they have for what they make. Showcasing their products in our hampers gives them a chance to reach a wider audience and us the chance to continue the shop local and support small business ethos that we really believe in.
We are passionate about people and service, as a husband and wife team everything we do is focused on making our customers and their family and friends happy.
So for Gifts, Buffets or Picnics check out our website and order something really special.
🌟5 Star Food Hygiene Rated
🌟Fully Licensed
🌟Ribbons and Personalised Messages
🌟Local, Artisan Food and Drink Suppliers
🌟Corporate Gifting
🌟 Supporting Local and Small Business
🌟Customisable Hamper Choices - just click on an enquiry button
Hamper Delivery Costs
🚚 Ely Area Free
🎁 Pick up Free
🚚 Hand Delivery within 20 miles of CB6 1SA £4.95
🚚 Hand delivery within 30 miles of CB6 1SA £8.95
🚚 UK mainland Delivery please message